Professional development is the key to the future of agricultural careers
---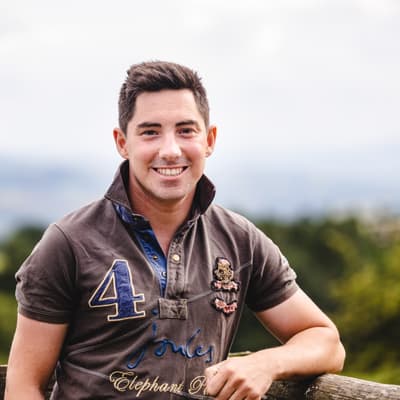 For two focused and ambitious farmers from Mid Wales, continuing professional development has proven to be a key factor in helping them become successful farmers.
Both are strong proponents of having a personal development plan that helps set their future career goals and both use Storfa Sgiliau, Farming Connect's secure online data storage tool, to record their achievements and identify gaps in their skills.
Tracy Price runs her own farming business near Llanidloes, was also named 'learner of the year' (Tracey Price ) (Tracey Price)
Tracy Price runs her own farming business near Llanidloes and also owns an accommodation and tourism business. Newcomer Ernie Richards is a full-time shepherd who manages a flock of 1,000 purebred Lleyn sheep on an upland farm in Clyro. Both say Farming Connect's subsidized training offer has given them the skills and confidence to achieve their respective personal and professional goals.
Both Tracy and Ernie were recently announced as winners of the 'Learner of the Year' award by Lantra Wales, who alongside Menter a Busnes provide skills and training services on behalf of Farming Connect. Farming Connect is funded by the Welsh Government and the European Agricultural Fund for Rural Development.
Tracy credits Farming Connect for directing her to the "perfect package" of training courses.
"During my many years of involvement with Farming Connect, I have been trained in a number of farming related skills that I use on a daily basis, performing hands-on tasks that I no longer need. 'outsource.'
"My local development officer was very supportive, also encouraging me to apply for a combination of subsidized business and ICT related training courses, which not only allowed me to grow my farming business, but helped me also provided the skills and confidence to set up and grow a successful farming, tourism and accommodation business.
Ernie (28) was not raised on a farm, but spent every free minute of his school and student days helping his grandparents in their little sheepfold. Already armed with a range of practical agricultural skills by studying for a foundation degree at Herefordshire & Ludlow College, which he followed up with a BSc in agriculture and animal science from Aberystwyth University, Ernie is a former participant at the Agri Academy, a National Sheep Ambassador and YFC Accredited Trainer.
A strong believer in 'lifelong learning', Ernie is determined to continue to study new subjects that he knows will help him advance his career in the years to come.
"Farming Connect's subsidized training offer, which is aimed at those working at the local level of agriculture, has enriched my skills enormously, giving me essential skills and knowledge that I use every day."
Ernie had previously completed Farming Connect training on farm health and safety and the safe use of veterinary drugs, but says he lacked the skills he knew he would need in the longer term on commercial and financial management of the management of an agricultural enterprise.
Over the past two years, with extremely supportive employers behind him, Ernie's studies have ranged from business planning, cash flow management and budgets to digital tax filing and bookkeeping.
"The family that owns the farm where I have worked for over six years has always encouraged me to learn more about business management, and thanks to Farming Connect, I have now acquired a valuable set of new skills that I will not only help with the day-to-day running of the business, but also its future direction.
"I am personally registered with Farming Connect, so I found it a simple process to select and apply online for suitable training courses from over 75 options presented on the website.
Ernie says he is already putting all his new knowledge to good use, and the family he works for is thrilled.
"In addition to my role managing the sheep herd and other general farm duties, they already involve me in many day-to-day business decisions, in anticipation of when I will be more responsible, which will allow owners to take over when they are ready.
The next Farming Connect skills application window opened on May 2 and closes at 5 p.m. on Friday, May 27.
Anyone planning to apply during this window and who has not yet registered should contact the Farming Connect Service Center on 08456 000 813 by 5.00pm on Monday 23rd May 2022.
For more information on all Farming Connect, Storfa Sgiliau skills and training, or to view an online version of the "Step by Step" Guidance Booklet on Applying for Skills and Online Learning, visit www.gov. wales/farmingconnectskillsandtraining.
You can also contact your local Farming Connect development agent, Farming Connect service center or the training provider you have selected.
Farming Connect, implemented by Menter a Busnes and Lantra, has received funding from the Welsh Government Rural Communities – Rural Development Program 2014-2020, which is funded by the European Agricultural Fund for Rural Development and the Welsh Government.